Because of digital connectivity and innovation provided by modern technology, such as video streaming, the healthcare business has fundamentally transformed its operating manner.
Several technological developments have occurred in the business. Video streaming in healthcare can transform how physicians and patients communicate while facilitating information exchange and cooperation.
The most potent advantage of video streaming is that it is one of the simplest ways to reach out to your essential users and give them great material.
Why Should Doctors Attend Webinars?
Webinars, conferences, plenary sessions, and congresses have become well-established meeting and instructional activity types in the medical field.
Nonetheless, even some years ago, it became clear that this form is not always acceptable for both participants and organizers due to various hassles and expenses. And such gatherings are now tough to organize.
What can be done about this, given the importance of meeting peers, exchanging knowledge, and learning? Doctors, like many others, would need to examine internet encounters carefully.
You can take help from platforms such as Webstream Communications, who can provide you with a team of experts who can provide you with all the necessary help/ resources to conduct the webinar.
Things to Consider When Hosting a Medical Webinar Livestream:
The planning of an online meeting differs from that of a regular gathering. In this case, technological considerations are just as crucial as the information conveyed, and this is where industry experts like Webstream Communications step in.
They can handle the technical aspects of the webinar while you can focus on the content you aim to deliver in the webinar.
Choosing objectives and formats:
The first thing the doctor must comprehend is the objective of holding webinars. Even if you believe the solution is apparent, consider it further.
Of course, a webinar to present a new drug is not the same as an online conference to exchange experiences with doctors from other countries.
The webinar organization approach will be determined by the topic you choose. Depending on the goal, you can utilize a keynote, a panel discussion with healthcare professionals, or a meeting with patients in the form of a Q&A session.
Another option is to focus on properly placing video cameras for broadcasting from a surgery theatre.
Choosing a theme and a target audience:
Unlike live events, where organizers try to provide as much material as possible in a single event, webinars should have certain constraints.
Choose a topic that addresses only one issue. Use the guideline of "one webinar – one subject."
The same is true for participants. Although you might get tempted to invite as many people as possible to your webinar, it is advisable to separate the groups.
For example, one webinar may be tailored to chief medical officers, while another could be tailored to hospital department heads. This type of segmentation enables more participation and input.
Make a mental image of your target customer. What is its identity? What exactly is one doing? What is one's perception of information?
Communicate with the audience representatives you've chosen. You will have the answers to the above questions, which will help you decide on the information distribution method.
Create a presenting strategy:
When planning webinars, one of the most important things to consider is a webinar plan. Even if you've given public lectures before, make a strategy outlining the major points of the webinar.
Attendees come to an online meeting expecting to receive the information in the first row, and they will be dissatisfied if they do not receive what was advertised.
Gather extra materials:
During a webinar, pay close attention to altering the screen images.
Graphical presentations, tables, movies, and other materials engage the audience and supplement the content.
Address any technological problems:
All preparations made before a webinar may be for naught if difficulties arise during the webinar, such as with equipment or the platform used.
There are various free internet services, but technical faults and instability frequently plague them.
When planning a webinar, it is vital to use a reliable and tested platform.
Whatever platform you choose for your online conference, you must ensure consistent and fast Internet access as well as the availability of high-quality equipment.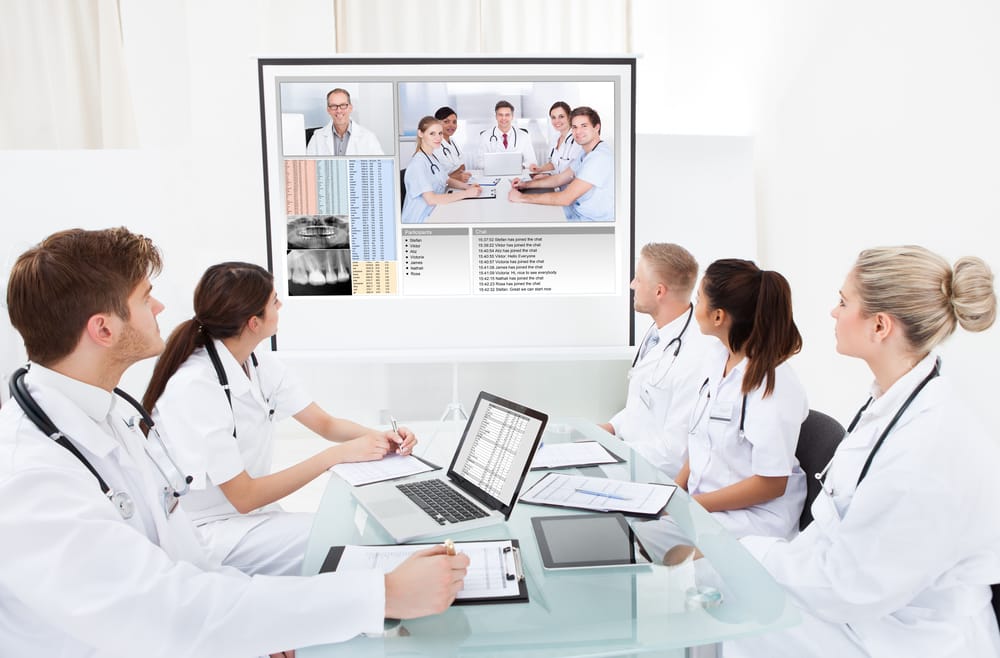 Webinars should be promoted:
It is essential to consider the issue of recruiting guests. Use all available methods to promote your webinars.
Make a list of your target clients' websites, such as blogs, specialty websites, forums, or social networks.
Don't forget about the database of contacts you gathered at previous events. On the other hand, making a phone call or sending an email can be more successful than the options listed above.
Conduct a test webinar:
Even for an experienced webinar presenter, test broadcasts are still necessary since they will allow you to test the equipment and serve as a rehearsal to protect your main event from various difficulties.
A test run is especially vital if this is your first webinar. You might start by hosting it for your friends or relatives, then record and evaluate it.
This aids in selecting the most appropriate presentation pace, voice intonation, and so on.
If you want further presenters at the webinar, assemble them all in the webinar room to prepare for the next event.
Following the abovementioned methods, you can plan a beneficial webinar for physicians, medical organizations, and patients.
Invite a moderator to your webinar and allocate some duties to other professionals to make the process go more smoothly.
How Live Streaming in Healthcare can help the industry:
Live streaming in health care can help the medical industry in the following ways:
Quality improvement through employee training
The widespread dissemination of new legislation and policies
Video-based aftercare services
The surgical operations are being streamed live
Livestream public and private events
Webinars on collaborative health
Protocols, action plans, and preliminary training through live videos
Consumer service and principal education
Video testimonials
Educating New Doctors
Conclusion:
Webinars were a primary source of teaching during the COVID-19 outbreak, and clinicians were initially pleased. This paradigm change, however, was abrupt and without sufficient restrictions.
Despite their initial excitement, the majority of physicians were overwhelmed by the volume and frequency of webinars.
Physician satisfaction is critical in planning future educational initiatives. Given that the current crisis is likely to have long-term consequences, webinars should be considered as supplementing rather than replacing conventional in-person approaches.
Moreover, even if your organization is new to webinar live streaming, organizations like Webstream Communications can help you. They're easy to use platform will easily allow you to bridge the gap between you and your audience.
What's more?
There's no restriction on the number of people who can join the webinar. Anyone, anywhere, with an active internet connection can take part, and together you can have an amazing live stream where you can exchange knowledge and ideas without having to worry about any possible technological hiccups.